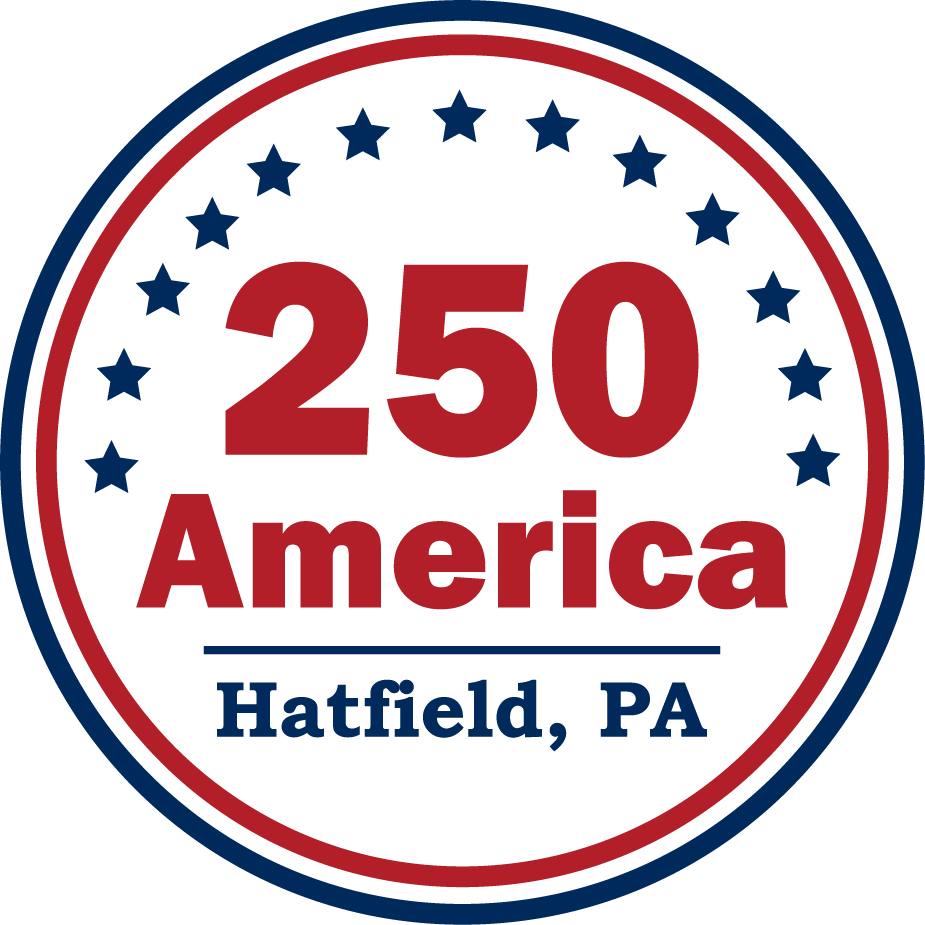 Mar 27, 2023
General News
The Hatfield Museum and History Society, Hatfield Borough and Hatfield Township have joined together to plan, organize and promote Hatfield's participation in America's 250th celebration in 2026. A committee was formed in 2022 comprised of representatives from the three organizations. Both the borough and township have formally adopted a resolution endorsing America250PA's role in this event.
Subcommittees are being formed to: create property maps from 1776 and locate living descendants; conduct local student engagements with contests, visits and displays; seek funding via grants, sponsorships, and donations; organize lectures, tours, parades, and discussion groups; coordinate with local churches, groups, and neighboring historical societies and government bodies; and develop publicity, promotions, and marketing.
This committee welcomes you to join with us to help celebrate the role of Hatfield's people in the founding of this nation and its future. If you are interested in volunteering, please contact us.
Hatfield Museum and History Society
PO Box 111
Hatfield, Pa. 19440-0111
215-362-0428
Email: HatfieldHistory@comcast.net